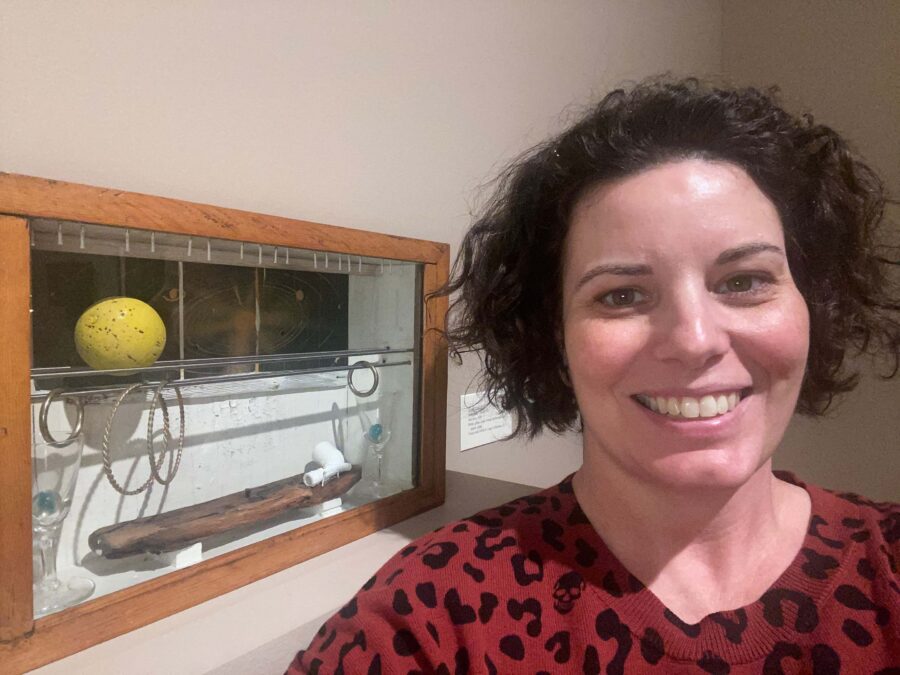 Museum guide
What I do at the Chazen:  I am a museum guide, which means I am responsible for creating the best possible experience for people or groups visiting the Chazen.  I lead guided visits, work at the visitor services desk, and you might even find me in the galleries.
When I started: September 2022
On Saturdays you'll find me: In the water. I love to swim: ocean, pools, bathtubs, wherever. Then probably in the kitchen cooking for what always seems like hordes of teenagers.
What I love about the Chazen:  As a mother I was able to have my children experience art as an everyday part of life thanks to the Chazen's free admission policy.  Free admission is the great equalizer for access to art, whether it is for students at the university or young mothers that have more time than money.
My college major: BA, art history
My favorite artwork at the Chazen: Sun Box by Joseph Cornell.  As a child I made little worlds out of shoe and cereal boxes. When I first realized that could be art, it was a game changer for me.
My favorite work of art outside the Chazen: Christina's World, by Andrew Wyeth.
Last job before the Chazen: I moonlight as an early childhood educator.