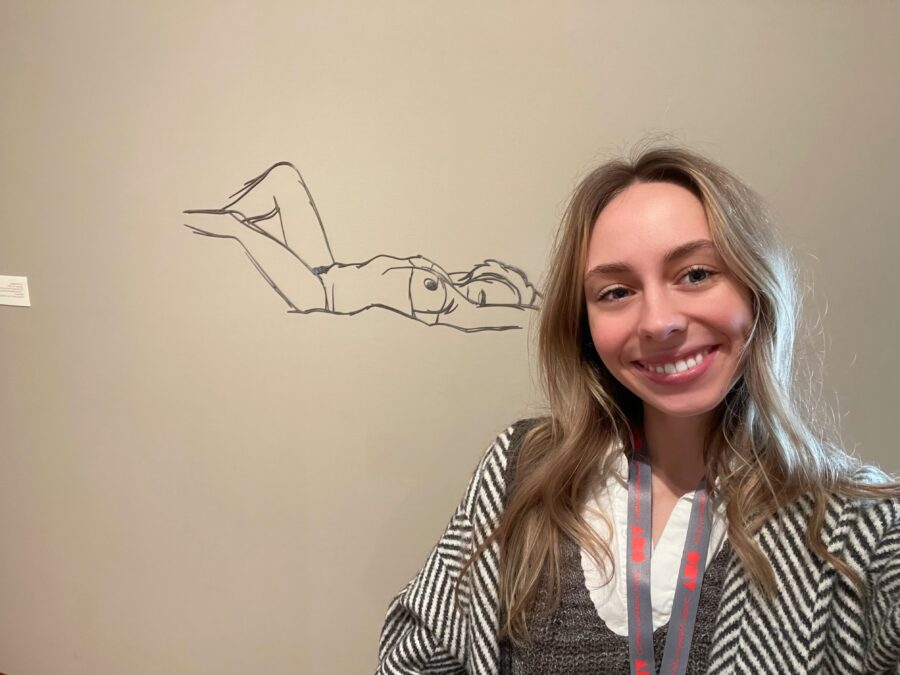 visitor services assistant
ecoron@chazen.wisc.edu
When I started: February 2023
My Hometown: Wautoma, Wisconsin
Person I'd most like to meet at the Chazen: Truman Lowe
On Saturdays you'll find me: Sleeping! If I'm awake, listening to records, binging TV and film, or reading alongside my cats, Ollie and Guppy.
My alma mater: University of Wisconsin–Madison (BA), Johns Hopkins University (MA)
My college major: BS in art, certificate in American Indian studies, MA in museum studies
My favorite artwork at the Chazen: A Hundred Ardent Lovers Fell into Eternal Sleep by Simon Edmondson
Last job before the Chazen: Elderly care companion to the sweetest lady!
My hobby/pastime: Playing guitar, thrifting, and quoting obscure literature/media