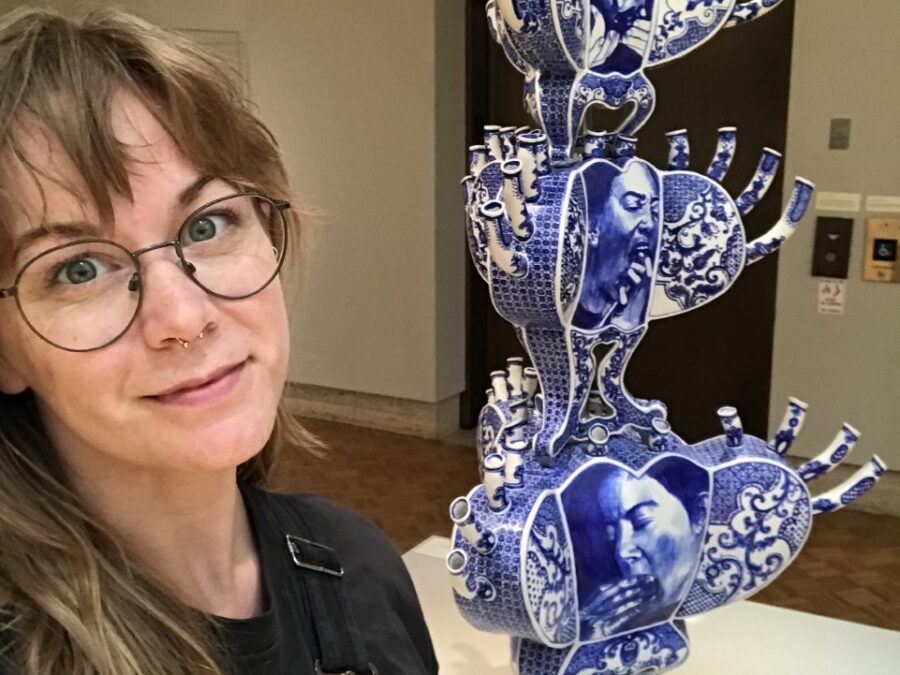 Preparator
lmccarty@chazen.wisc.edu
What I do at the Chazen: Essentially, I carefully handle artwork and work with a wonderful team to install/deinstall/fabricate exhibitions.
When I started: September 12th, 2022
My Hometown: Yorkville, Indiana – just a small rural community with rolling hills and all kinds of wildlife.
On Saturdays you'll find me: In the woods, a coffee shop or my studio.
Last job before the Chazen: Assistant Preparator at the Cincinnati Contemporary Arts Center
My creative outlet: Pottery and bookbinding.