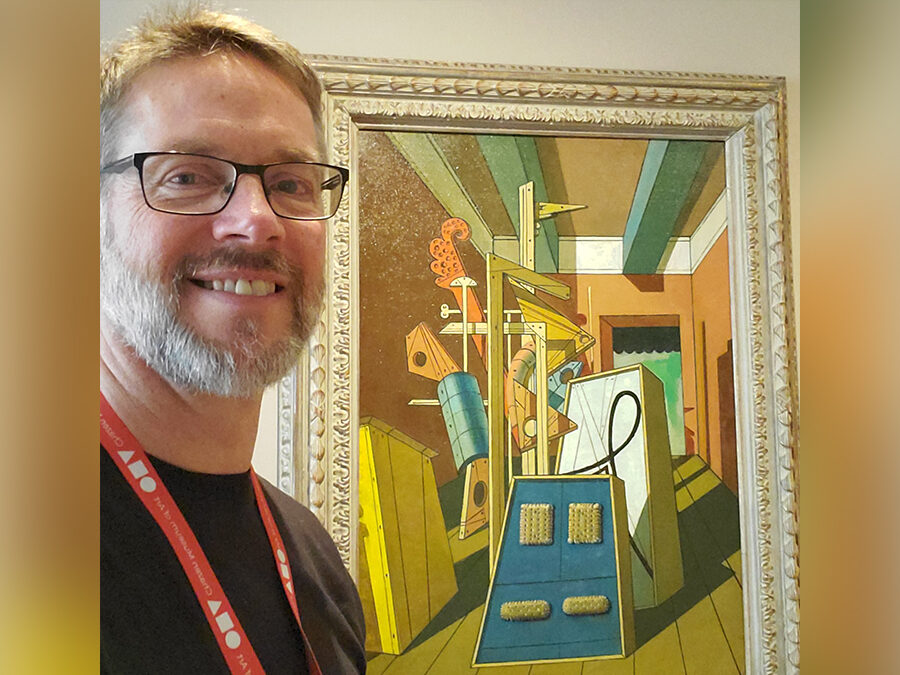 Visitor Services Assistant
wclifton@chazen.wisc.edu
When I started: September 2019
Insider tip for visitors: Keep up to date on all the events and temporary exhibitions through the Chazen website. There is so much here at the Chazen that's fun, educational, fascinating—and free!
My hometown: Though I have lived in many different states, as well as Sweden and a short while in Japan, I was born on campus and am as much a child of the UW as I am of Madison.
My Chazen moment: I love choosing an art piece and then trying to write a haiku about it, the artist, and/or the title. It helps me connect with and learn about all the amazing art.
Person I'd most like to meet at the Chazen: The Dalai Lama
On Saturdays you'll find me: If not working at the Chazen, then with my wife, singing, hiking in the woods, chores, re-writing song lyrics for humor, holidays, and/or political reasons, reading a book or newspaper, more chores or doing the Jumble.
First job: Serving School Lunches in 8th Grade (Confession: I took the job because it got me out of English Class 10 minutes early . . . Don't judge me!)
My creative outlets: Writing haiku, re-writing song lyrics, "InkTober," singing in the UW–Madison's Choral Union, phone photography, and dancing.