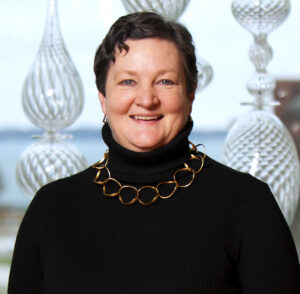 Dear Friends,
I hope you are all healthy and safe during this difficult time. As many of you can relate, it feels as if our world has been turned upside down. Two weeks ago, we were busy planning exhibitions, programs, and events at the Chazen, and now the museum sits quiet and empty. I checked in on the galleries last week; it was eerie, peaceful, and disorienting all at once. The collection and museum are as wonderful as ever, but without you they are incomplete. A lot has changed since our last communication with you, but one thing has not—our commitment to our core mission of enriching the lives of our community with the visual arts.
Through all of this our No. 1 concern is the health and safety of our visitors and staff. While the buildings are closed, our staff is working remotely, finding new ways to connect and collaborate with one another virtually, and we are all taking this time to re-think how we engage with our audience—both in person and online. As we work to pivot our programming and content, check in with us frequently on Facebook, Instagram, Twitter, and our website—and let us know how you are doing. Like all museums right now, we are thinking creatively about how to continue to bring art into the lives of our visitors in a meaningful way.
I am so looking forward to turning the gallery lights back on and opening our doors to our visitors. Until that moment, I hope you will take some time each day to turn off the computer, silence your phone, and look closely at a real thing. Perhaps it is a piece of art in your home, perhaps it's the view out your window, or maybe it is your child's city of building blocks. Notice its shape and texture, its place in your world. We know you often do this in our galleries; you connect to the objects in our care. I hope you will take a Chazen moment for yourself today, even though you are not in the galleries. The museum's future is bright and we look forward to sharing it with you in person again soon.
Until then, be well.
Amy Gilman
Director
Chazen Museum of Art