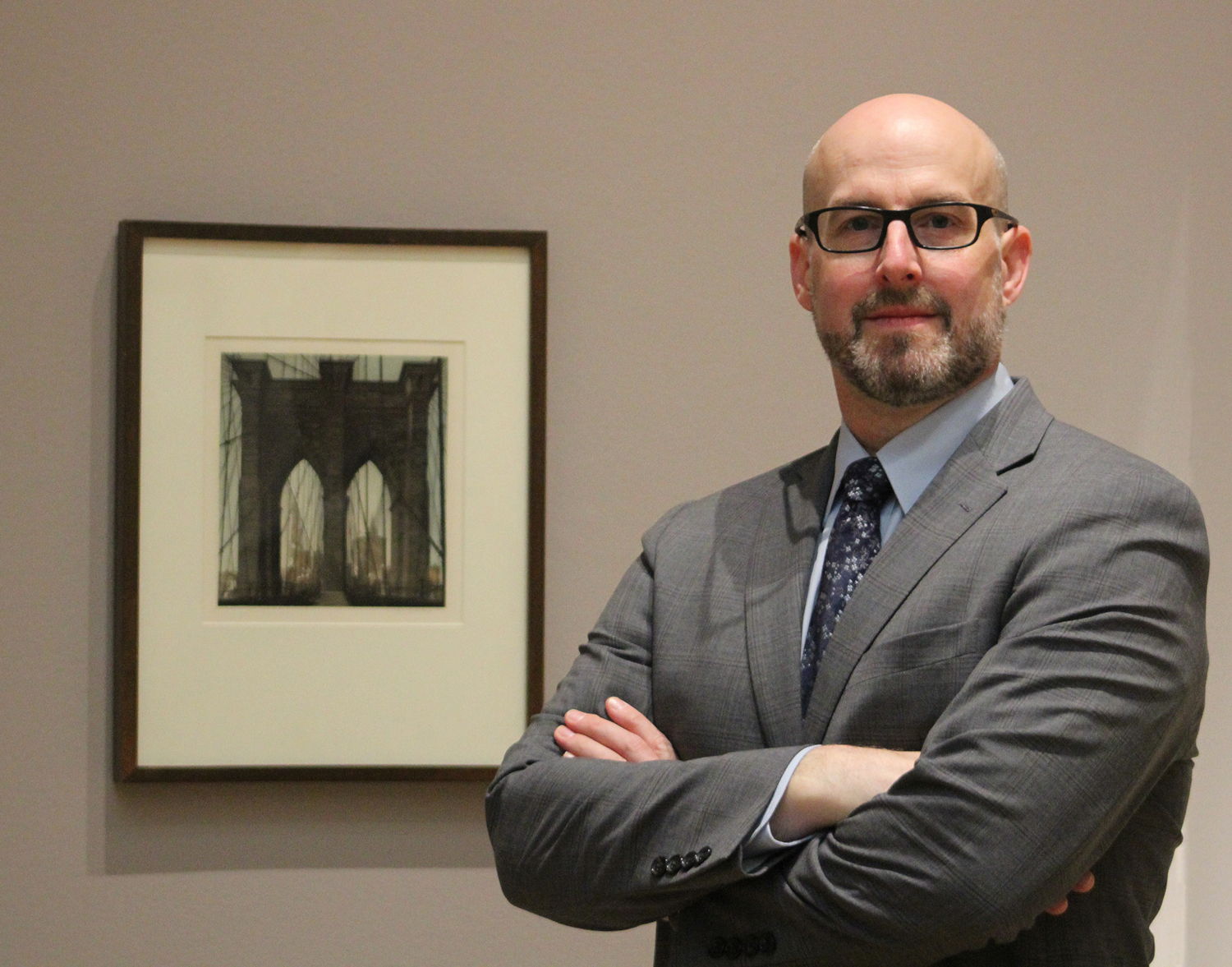 Madison, Wis. – James R. Wehn, Ph.D. has been named the Van Vleck Curator of Works on Paper at the Chazen Museum of Art at the University of Wisconsin–Madison. He will begin his tenure on June 24, and will be responsible for the study, conservation and exhibition of the Chazen's collection of prints, drawings and photographs, including the museum's notable E. B. Van Vleck Collection of Japanese prints.
Wehn, who grew up in Wisconsin, received his Doctorate from Case Western Reserve University in 2019, where he studied Early Modern printmaking in Northern Europe and Italy, with special interest in the development and use of intaglio techniques. His research also focused on the development of print markets, collecting and the history of print connoisseurship.
"We are delighted to welcome Dr. Wehn to the Chazen," said Amy Gilman, director of the Chazen Museum of Art. "In addition to his significant scholarly depth and experience with paper collections at major museums, his background in both theater and finance have informed his enthusiastic and engaging approach to curating. We are excited for the impact he will make on our students, faculty and the UW–Madison community."
From 2011-2013, Wehn was the Margaret R. Mainwaring Curatorial Fellow of Prints, Drawings and Photographs at the Philadelphia Museum of Art, where he curated the exhibition Starting from Scratch: The Art of Etching from Dürer to Dine. In May 2018, James completed a two-year position as the Andrew W. Mellon Pre-doctoral Curatorial Fellow in Prints and Drawings at the Cleveland Museum of Art (CMA). He curated special installations and exhibitions at CMA, as well as the exhibition Venice on Paper, at the Minneapolis Institute of Art.
Wehn began his career in the performing arts, and combined theater with business, working for American Express for more than 12 years before discovering an interest in art museums. He then earned an MA in Art History at the University of Saint Thomas in Saint Paul, Minnesota, before beginning his doctoral candidacy at Case Western Reserve University.
"I am thrilled to be starting this new chapter as a curator within the dynamic community of UW-Madison," said Wehn. "Prints, drawings and photographs are media that consistently operate at the intersection of art and knowledge, and there is a long tradition of artists and the public using works on paper to teach, learn and exchange ideas. Continuing this legacy is what excites me most about joining the Chazen. I am eager to study its diverse collection and present it in ways that inspire both wonder and critical discourse."