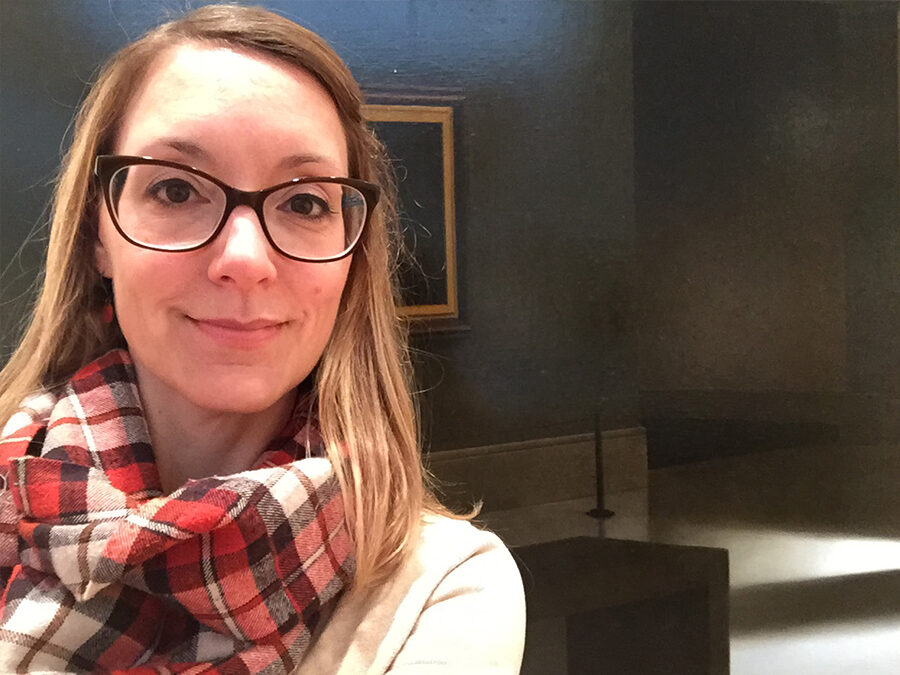 Collections registrar
aselbig@chazen.wisc.edu
What I do at the Chazen: I care for and preserve works of art; facilitate and manage the environment and movement of artwork; organize, digitize, and standardize intellectual property; provide physical and digital access to the collection; create and maintain order.
When I started: December 1999.
Insider tip for visitors: Don't miss the Contemporary Glass and Ceramics gallery on the fourth floor of the Elvehjem building!
Person I'd most like to meet at the Chazen: Paul McCartney or Ringo Starr!
My alma mater: Proud UW–Madison alumna!
My college major: BA, art history; grad work in museum studies
My favorite work of art outside the Chazen: El Jaleo by John Singer Sargent. Its display in the Spanish Cloister at the Isabella Stewart Gardner Museum is magnificent!
My favorite museum other than the Chazen: Isabella Stewart Gardner Museum, Boston.
Last job before the Chazen: Assistant registrar at the Scottish Rite Masonic Museum in Lexington, Mass.; unusual collection tracing the fascinating history of the Freemason fraternal organization.
First job: Cashier and short order cook at arguably the least-charming pharmacy soda fountain.
Anything you'd like to add: I am the mother of two awesome kids (and a sweet mini dachshund) and I am an avid Beatlemaniac.