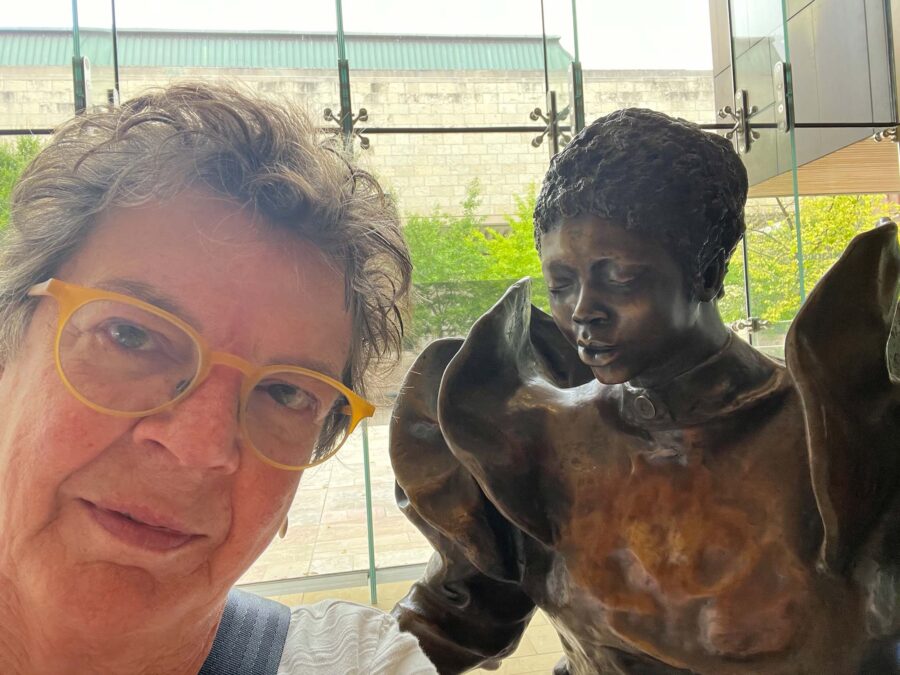 Museum guide
When I started:  September 2022, as a museum guide.
My first memory of the Chazen (or Elvehjem):  I was in college and was hired to work in the then-very new Kohler Art Library. Part of my work was to check in and familiarize myself with the new artbooks—and for this I got paid!
My Chazen moment: A few years ago I was a docent and giving a tour for Grandparents University. We were looking at Beth Cavener's L'Amante and a 10-year-old girl pipes up, "There's a person in there trying to get out," amazingly capturing the spirit of the piece.
My college major: was Sociology/Criminology, which speaks to my complete lack of career counseling.
My creative outlet: is painting. I paint abstract pastel landscapes in my home studio from photographs I take from my travels.