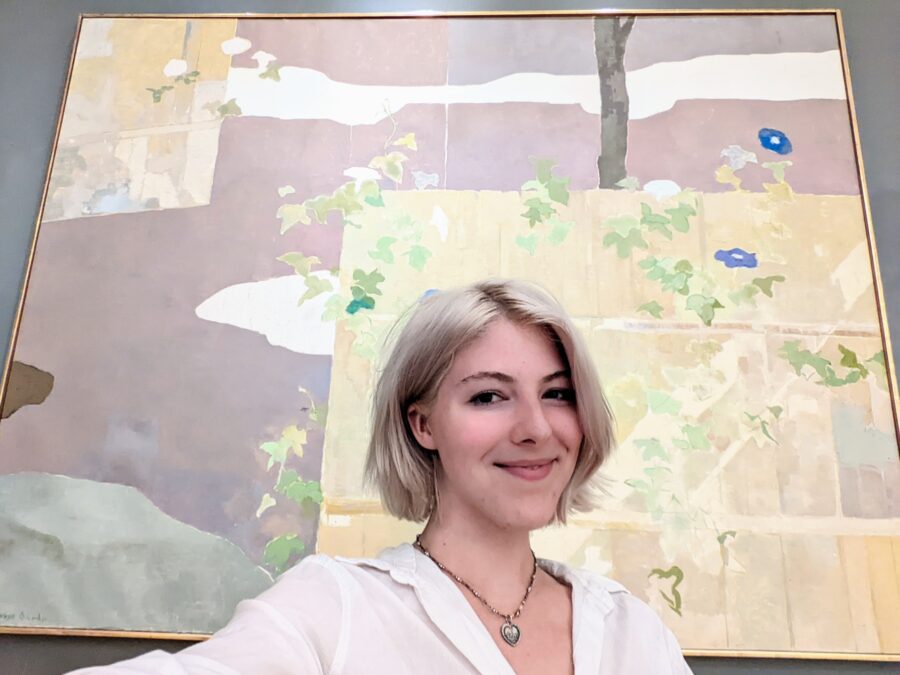 Museum guide
When I started: September 2022.
On Saturdays you'll find me: If I'm lucky I'll be painting or people-watching.
My alma mater: Milwaukee Institute of Art and Design.
My favorite artwork at the Chazen: Morning Glory by Kenzo Okada. The painting's off-kilter but balanced arrangement of space gives me a sense of the poetry happening at any given moment. I'm also very keen on dusky hues and blues.
My firstirst job: At sixteen I bussed tables at a supper club with dark maroon walls and no windows. My co-workers seemed like they were dreamt up by David Lynch. One night I returned to the kitchen to find the chef and cook in a physical altercation that involved a cleaver. They must have settled it outside because they continued working together many times post cutlery-cornering outburst. Years after the restaurant had been shut down, the building became a casualty of a gas-leak fire. Thankfully, I have had much-less calamitous working experiences in recent years. I'm filled with gratitude for the well-considered walls and natural light available at the Chazen.