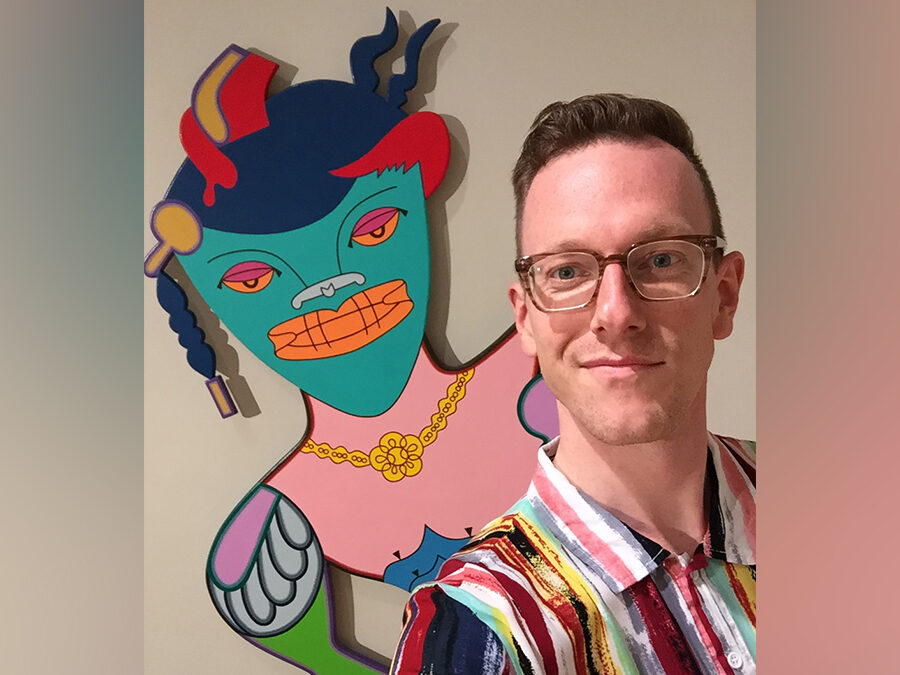 Preparator
jberner@chazen.wisc.edu
When I started: August 2019.
What I do at the Chazen: I get the art where it needs to be. Very basically we are the ones in charge of installing pieces, de-installing them, getting all of the galleries set up for exhibitions, getting the art in storage when it comes down… there's a lot of little things, but yeah, pretty much we get the art where it needs to be.
Insider tips for visitor: I'm still trying to learn the insider secrets myself! I'm a big fan of just finding one of the random chairs placed around the museum and sitting for a little while with whatever piece is there in front of it.
First memory of the Chazen/LVM: When my sister moved here for grad school about a decade ago the first place she took me when I visited was the Chazen. It was essentially my introduction to Madison and it definitely delivered. I remember walking across the bridge to the LVM building and realizing that there was an entire other building filled with art. I was blown away at just how large and diverse a collection this University museum had. It was amazing.
My hometown: All over the Pacific Northwest. I spent the first 30 years of my life in Portland and Seattle and everywhere in between and outside of those cities. My heart still longs for a simultaneous view of the mountains and the ocean.
My alma mater: The School of the Art Institute of Chicago. Go… uhh, art people? We really should have a mascot.
My creative outlet: If I've got the time you can likely find me in the wood shop or the darkroom. Either working on something weird or making furniture or prints for myself or family.
Most unusual job: Probably piecing together hundreds of thousands of little shards of stained glass to restore the windows of a church in Manhattan. Pretty much six months of puzzle building.