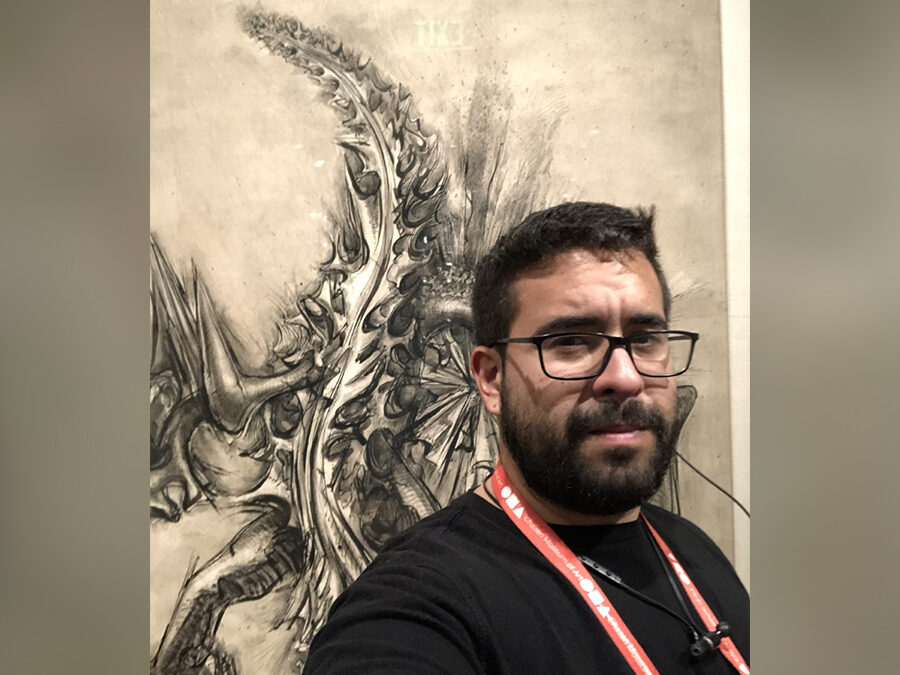 Visitor Services Assistant
jseda@chazen.wisc.edu
What I do at the Chazen: Our team is responsible for creating a welcoming environment to all visitors, offering museum guidance, and providing information to visitors.
When I started: September 2019
Insider tip for visitors: On the bridge between buildings, there is a stoneware by Hattori Makiko. At sunset the light will hit the stoneware and fill it with warmth. It's almost as if the art comes alive, which is appropriate considering the tittle of the artwork is Hatching (Fuka).
My hometown: I'm from a cliff town in the southwest of Puerto Rico called Cabo Rojo (Red Cliffs). It's a beautiful mesa covered in savanna and long, wide, winding roads that all lead to cliffs and beaches. To me it is paradise on earth.
My alma mater: University of Puerto Rico-Mayaguez. "Antes, Ahora, Siempre, Colegio!"
My college major: BA, art history; grad work in museum studies
My favorite Chazen gallery and why: I wouldn't say I have a favorite gallery but galleries, plural. I am very fond of the artwork in the Terese and Alvin S. Lane Collection.
My favorite museum other than the Chazen: The Metropolitan Museum of Art, hands down.
My hobby/pastime: Martial arts but mainly judo, tennis, drawing, comic books, scuba diving, knife smithing