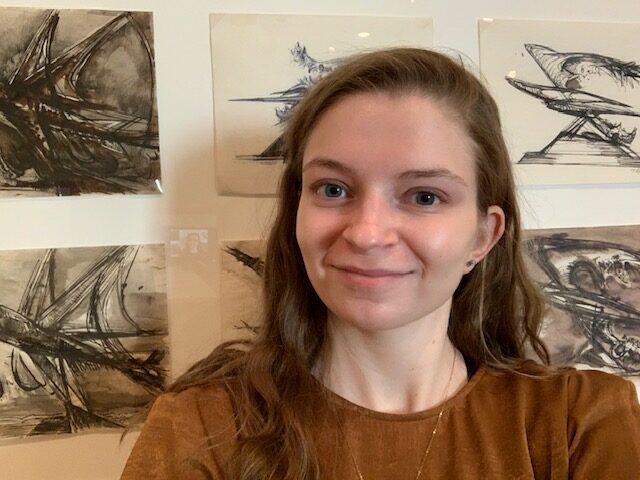 Preparator
mschram@chazen.wisc.edu
What I do at the Chazen: I mat and frame works on paper for storage and display.
On Saturdays you'll find me: Discovering new spots in Madison or reading through my book pile.
My alma mater: UW–Madison
My college major: BA in international studies and art history
My favorite artwork at the Chazen: Honorable Mr. Cat by Helen Hyde. I'm a dog person, but I can't deny how adorable this moment is.
My favorite museum other than the Chazen: The Space Shuttle Atlantis exhibit at the Kennedy Space Center.