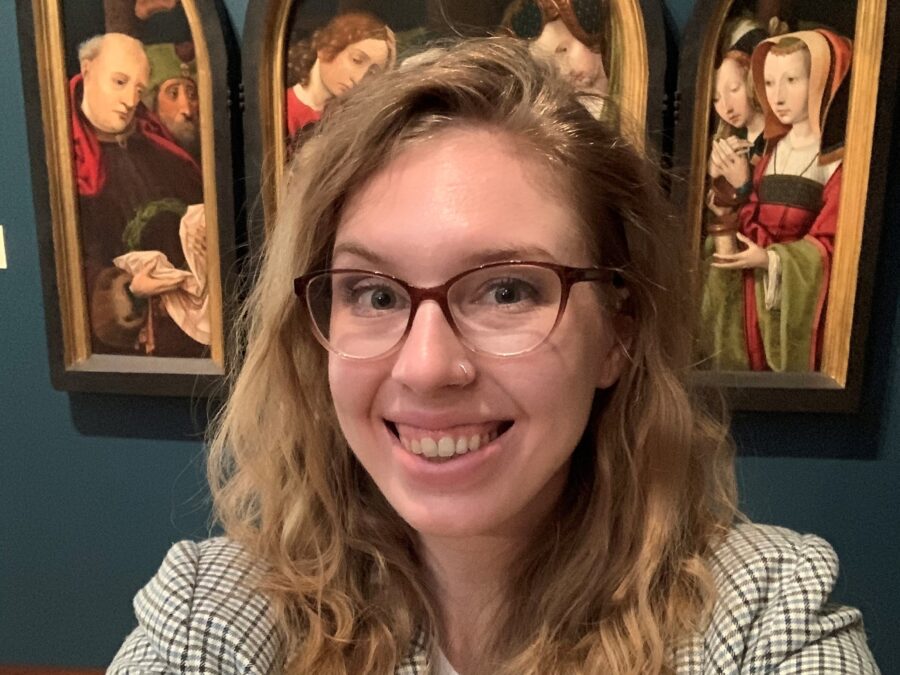 academic coordinator
mmiller@chazen.wisc.edu
When I started: October 2022
Favorite artwork at the Chazen: Based on what's currently on display, my favorite is The Lamentation (Pietà) by Colijn de Coter. I love the contrast between the stylization of the faces and the hyper-realistic detail of the fabrics!
Favorite artwork outside the Chazen: the Ghent Altarpiece. Seeing it in person was a transcendent experience!
My alma mater: Beloit College (BA) and the University of Edinburgh (MA)
My creative outlets: Painting and singing
My hobby/pastime: Reading, especially books with happy endings, over-analyzing TV and movies, and camping when the weather is nice
On Saturdays you'll find me: Sleeping in and cuddling with my cats!
First job: Docent at the Milton House Museum
Last job before the Chazen: Assistant registrar at the John Michael Kohler Arts Center