'I Left My Heart...' is Kayla Bauer's love letter to San Francisco. This relationship unfolds through dozens of photographs and collected objects. The beauty of kitsch, camp, and icons appear throughout the images and is represented through mid century souvenir plates and tiny figurines.
Bauer is the winner of the 2022 Russell and Paula Panczenko Prize for an Outstanding MFA Student.
Mead Witter Lobby, Chazen Museum of Art. 5-7 p.m. Information: jprey@chazen.wisc.edu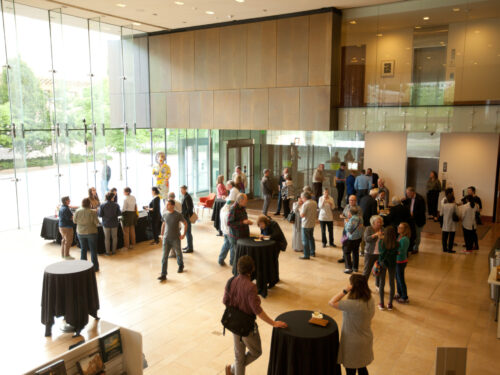 Enjoy a reception with live music and light appetizers in the Chazen Museum of Art Mead Witter Lobby. While you are here, please visit our two print exhibitions, Pressing Innovation & and Seeing Audubon.
Pressing Innovation: Printing Fine Art in the Upper Midwest is on view in the Pleasant T. Rowland Gallery until May 15, 2022.
Seeing Audubon: Robert Havell, Jr. and the Birds of America is on view in the Garfield Galleries until April 3, 2022. Chazen Museum of Art. 5-7 p.m. Information: jprey@chazen.wisc.edu