Exhibition Overview
In 2002, Gillian Laub was sent on a magazine assignment to Mount Vernon, Georgia, to document the lives of teenagers in the American South. Mount Vernon seemed the archetype of pastoral, small-town American life. Yet this idyllic town still held segregated high school proms.
Laub photographed surrounding Montgomery County over the following decade, returning even in the face of growing—and eventually violent—resistance on the part of some community members. In 2009, Laub's photographs of segregated proms were published in the New York Times Magazine. The story brought national attention to the town and the following year the proms were finally integrated.
In early 2011, Justin Patterson, a twenty-two-year-old unarmed African American man—whose segregated high school homecoming Laub had photographed—was shot and killed by a sixty-two-year-old white man. At first, the murder seemed to confirm every assumption about the legacy of inequality and prejudice that the community was struggling to shake. But the truth was more nuanced than a quick headline could telegraph.
Laub has spent the last two decades investigating political conflicts, exploring family relationships, and challenging assumptions about cultural identity. Her work frequently addresses the experiences of adolescents and young adults in transition who struggle to understand their present moment and collective past.
Laub is a 1997 graduate of UW–Madison (BA, Comparative Literature) and studied photography at International Center of Photography in New York. Laub directed the 2015 HBO documentary Southern Rites. A catalogue also accompanies the exhibition.
Image: Gillian Laub (American b. 1975), Amber and Reggie, Mount Vernon, Georgia, 2011, inkjet print, © Gillian Laub, courtesy of Benrubi Gallery
Artist Info
Gillian Laub
b. 1975, American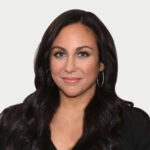 Programming & Financial Support
Southern Rites is organized by the International Center of Photography, New York. Presentation at the Chazen Museum of Art is supported by a generous gift from the Brittingham Trust and in part by a grant from the Wisconsin Arts Board with funds from the State of Wisconsin and the National Endowment for the Arts.