About Our Collections
When the Chazen Museum of Art opened in the fall of 1970 as the Elvehjem Art Center, the collection of 1,600 paintings and works on paper had been acquired by the UW–Madison since 1885. Today, there are over 23,000 works of art in the museum's collections. These holdings represent the entire spectrum of art history across culture, period, media, and genre. Read more about our notable named collections here.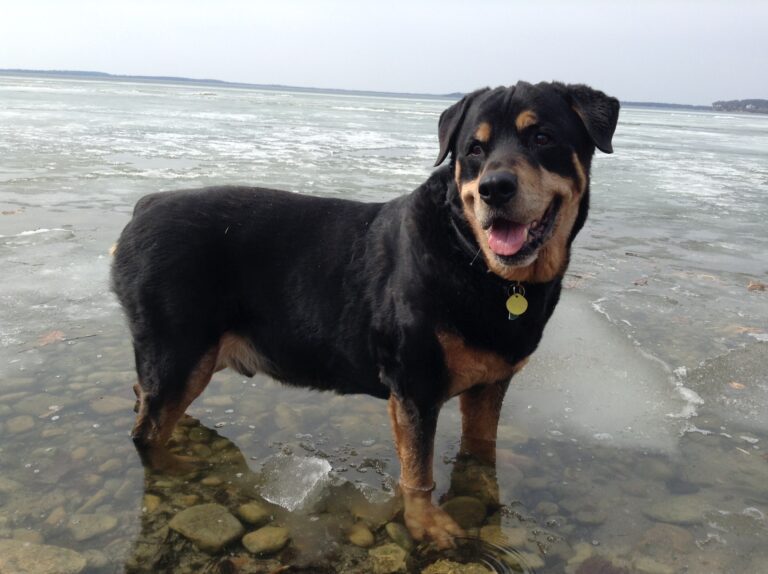 PAINTINGS
This is an accordion element with a series of buttons that open and close related content panels.
Test 1 European: 1300–1600
The paintings from this period are from Italy and The Netherlands. Giorgio Vasari's Adoration of the Shepherds is the most important painting in America by this artist. The earliest painting is The Mourning Madonna, a panel painting by Andrea Vanni. Colijn de Coter's Pietà modestly represents Flemish painting. St. Anno Receiving the Donation of Sieberg from the altarpiece of St. Anno and St. Agilolfus is an excellent example of Antwerp mannerism. A small panel attributed to Jan Gossaert demonstrates the impact of Italian humanism on Flanders.
test 2 European: 1600–1800
Netherlandish paintings from this period are well represented. One of the most remarkable is Franz Post's The Village of Olinda, a rare view of Brazil in the 17th century. The Dutch collection also includes tavern scenes by Cornelis Bega and Gerrit Lundens, a religious scene by Frans Francken II, and two monumental landscapes after Salvator Rosa by Jacob de Heusch.
There are excellent examples of Italian and Spanish baroque painting. The masterpiece Christ Giving the Keys of Heaven to St. Peter by Bernardo Strozzi was acquired in 1993. Francesco Solimena's Adoration of the Magi approaches the Strozzi in quality. The Adoration by Francisco Camilo, an early proponent of high baroque in Madrid, demonstrates a lively pictorial style and an artistic debt to Rubens, as does Mateo Cerezo's St. Francis Receiving the Stigmata. A landscape by Gaspard Dughet, two classical capricci by Hubert Robert and a romantic port scene by Claude-Joseph Vernet represent French baroque painting.
test 3 American/European: 1800–1900
American paintings in this period include a portrait by Gilbert Stuart, a Hudson River valley scene by William Louis Sonntag, an intimate boating party scene by Albert Bierstadt, a fine oil sketch by Sanford Robinson Gifford, and an impressionist-inspired landscape by Walter Griffin. The Shawl by Charles Sprague Pearce is an excellent example of work by an American expatriate in Paris, while Diana by Kenyon Cox represents the academic tradition of the nude.
Among the notable French paintings are Orpheus Greeting the Dawn by Jean-Baptiste-Camille Corot, The Artist's Studio by Auguste-Xavier Leprince, and Étretat by Eugène Boudin. Benjamin Leader, Daniel Maclise, and John Linnel represent British Victorian painting. There are paintings by Italian, Dutch, German, Norwegian, Russian and Swiss artists, of which a harbor view by Johan Christian Dahl, The Strike of the Blacksmiths by Theodor Esser, and The Fall of Novgorod by Klaudii Vasilievich Lebedev are significant.
TEST 4 American/European: 1900–present
The 20th-century painting collection comprises hundreds of paintings in many styles by American, European, and Latin American artists. French and Italian artists working in the 1950s are well represented, as is the CoBrA movement (see more on the Hollaender Collection under Notable Collections). There are also examples of Soviet socialist realism (Davies Collection). The Schoolboy by Albert Gleizes was the first cubist painting to enter the collection.
American holdings include works by important artists such as George Bellows, John Sloan, and John Steuart Curry, who was artist in residence at UW–Madison from 1936-46. Also included are paintings by Adolf Gottlieb, Fritz Glarner, Hans Hofmann, Jack Tworkov, Mark Rothko, Sam Gilliam, Helen Frankenthaler, Al Held, Robert Cumming, and Gronk. Midwest paintings are represented by works by Chicago imagists and a selection of the magic realists who flourished in Wisconsin after World War II.
Sculpture
This is an accordion element with a series of buttons that open and close related content panels.
Ancient
The oldest object in the museum's collection is a relief fragment depicting a priest from the tomb of Ptahhetep II from Egypt's Old Kingdom, fifth dynasty. The most significant Roman sculptures include a marble portrait head of a boy, possibly a scion of the Julio-Claudian family; a finely carved marble dancing satyr; and a marble sarcophagus depicting the Four Seasons. A half-length bust of a man holding a scroll, represents Roman sculpture as practiced in the Eastern Empire. The sculptures complement a variety of Greco-Roman applied and decorative art objects. The Chazen's ancient art holdings support the curricula of several UW departments, particularly art history and classics, and are a valuable resource for sixth grade social studies classes.
Asian
The majority of the Asian sculpture collection is from South or Southeast Asia. The works can be divided into three broad groups: 2nd- to 4th-century Gandharan stone sculpture from India and Pakistan; Indian stone deities from the 8th to 15th centuries, such as the Dancing Ganesha; and images of Buddha from 15th- to 19th-century Thailand, Cambodia, Laos, and Burma. Among the Chinese pieces are a monumental sandstone head of Bodhisattva from the Northern Wei dynasty and a Tang limestone fragment of an arm holding a lotus blossom.
European: 1200–1800
An English alabaster relief of the Lamentation and a northern Netherlandish Madonna and Child carved in wood are from the late medieval period, as are a mid-15th century Palmesel from Austria and two Spanish Romanesque figures. The reliefs attributed to the workshop of Benedetto da Maiano, the circle of Jacopo Sansovino, and Giovanni di Minelli de' Bardi pose interesting questions about authorship, while Sextus Tarquinius Threatening Lucretia by the Dutchman Hubert Gerhard is one of several variants in American collections. A terracotta by the Flemish sculptor Michiel van der Voort I shows the influence of Michelangelo and Rubens. A pair of small bronzes by Massimiliano Soldani Benzi are versions of Michelangelo's Morning and Evening made for the tomb of Lorenzo de' Medici, duke of Urbino. The Chazen possesses a fine examples of a German baroque sculpture in polychrome lindenwood, a cast silver corpus of the Crucified Christ, and a marble relief after François Duquesnoy.
American/European: 1800–1900
The Chazen's collection of 19th-century sculpture includes Barye's famous Theseus Combating the Minotaur, Rodin's Fauness exemplifies the expressive modeling that replaced the strict academic style at the end of the century. Morice's equestrian figure of Napoleon is a decorative piece harking back to an earlier imperial age. American sculptors all had studios in Rome or spent time there; Ball's Emancipation Group and Rogers's Indian Hunting Boy, both executed in white marble, reflect this influence and the American taste for pure neoclassical style later in the century. MacMonnies's bronze Nathan Hale ennobles an early American hero with the values of classical rhetoric.
American/European: 1900–present
The emerging 20th-century aesthetic values are represented by Raymond Duchamp-Villon's The Horse (Le cheval), Alexandra Exter's maquettes of dancing figures, Construction in Space: Arch by Naum Gabo, Theodore Roszak's Red Monument to Lost Dirigible, and Alexander Calder's wire Portrait of Michel Tapié.
Also notable from the mid-20th century are sculptures by Leonard Baskin and a steel, canvas, and wire construction by Lee Bontecou. Barbara Hepworth, Gillian Jagger, Italo Scanga, and Robert Hudson represent the 1970s, from formalist abstraction to assemblages of found objects. John De Andrea's hyper-realist nude, Peter Gourfain's figurative works in wood, bronze, and terracotta, Ruth Duckworth's porcelains, a dynamic Judy Pfaff assemblage, a monumental Boris Orlov aluminum piece, and Generations, Richard Artschwager's site-specific outdoor work reflect the diversity of work produced at the end of the century. Martha Glowacki and Don Reitz are renowned  artists with Wisconsin ties. Lino Tagliapietra's Dinosaur (6) is a significant addition to the contemporary glass collection, which has a nucleus of pieces by Harvey Littleton, the founder of the studio glass movement at the UW–Madison.
The Hollaender Collection and Lane Collection include significant acquisitions of modern sculpture, and the Stephen and Pamela Hootkin Collection include prominent examples of contemporary ceramics and ceramic sculpture. Read more about them under Notable Named Collections.
Drawings and Watercolors
This is an accordion element with a series of buttons that open and close related content panels.
European: 1500–1800
The majority of drawings from this period, with some notable exceptions, are preparatory drawings. They were acquired early in the museum's
history to exemplify the dexterity old masters brought to their craft.
Among the artists represented are Nicholas Lancret, Jean-Baptiste Oudry, Jean-Baptiste Greuze, Adamo Scultori, and Giovanni Battista Tiepolo. The museum has also developed a collection of British drawings and watercolors. Among these acquisitions are very fine works by Paul Sandby and Samuel Heironymous Grimm.
American/European: 1800–1900
The museum has acquired British watercolors from the latter part of the 18th century through the early 20th, when the medium found its widest audience and most famous practitioners. The collection now includes excellent examples by 19th-century artists such as Edward Lear, Daniel Maclise, John White Abbott, Alfred William Hunt, Francis Danby, William Morris, Owen Jones, David Cox, Marie Stillman, Walter Crane, and Helen Allingham. These works include preparatory studies for larger designs, landscapes executed on site, and large, highly finished works intended for exhibition in watercolor salons. In addition to the British watercolors, the collection also includes drawings by American and continental European artists. Notable American works are by William Merrit Chase and Elihu Vedder.
Drawings by Antoine Pevsner
The Chazen has a substantial collection of drawings by the Russian sculptor Antoine Pevsner (1886–1962). Pevsner was an early proponent of the constructivist movement that flourished in Russia before and after the Bolshevik Revolution of 1917. These drawings, dating from 1912 to 1956, span the artist's career and reflect his stylistic experimentation. The drawings are both figurative and nonfigurative, and while many relate to actual sculptures, others reflect ideas that never progressed beyond a concept. This is the foremost repository of Pevsner's drawings in the United States, and is also a fine complement to the Lane Collection of modernist sculpture and sculptors' drawings.
American/European: 1900–present
The 20th-century drawings include works executed in graphite, silverpoint, pen and ink, charcoal, a few pastels, and watercolors. With notable exceptions such as George Bellows and N.C. Wyeth, the majority of the artists worked in the latter half of the 20th century. They include Judy Pfaff, Louise Bourgeois, Bernar Venet, Arakawa, Sandro Chia, Don Nice, Robert Stackhouse, Andy Goldsworthy, and Dimitri Prigov, and artists such as John Wilde and John Steuart Curry who have special ties to the UW–Madison. The Lane Collection brings the museum a substantial number of drawings by sculptors including David Smith, Seymour Lipton, Theodore Roszak, and Julio Gonzales.
Asian & African Drawings & Watercolors
The museum's small collection of traditional Japanese and Chinese brush-paintings, dating from the 17th to the 20th century, are painted on paper or silk and generally mounted into scrolls or screens. Fine examples include an anonymously painted Japanese six-fold screen; a late-19th-century Japanese scroll painting depicting Shoki and Two Oni by Kawanabe Kyosai; a 17th-century scroll painting of scholars in a landscape by the Chinese artist Zhang Yin; and contemporary Zen calligraphy by Hosokawa Dogen. Created with water-based inks, these works are more similar to western-style watercolor than oil painting. They combine dexterity and spontaneity in images where every stroke shows.
A large collection of Japanese prints displays the range and depth of the medium from the 1700s through the twentieth century. Particularly fine holdings of prints made in the 1800s include the Van Vleck Collection, an internationally renowned collection that includes more than 2000 prints by Hiroshige. The collection also includes exquisite works by Hiroshige's contemporaries including Hokusai, Utamaro, earlier artists such as Harunobu, and later generations of printmakers including Hasui and the Yoshida family.
African drawings include work by South African artists Ezrom Legae and William Kentridge.
Prints
This is an accordion element with a series of buttons that open and close related content panels.
European: 1400–1800
European prints from 1400 to 1800 trace the development of woodcut, engraving, and etching subjects and techniques. Highlights of Northern printmaking before 1600 include early woodcuts and engravings by Albrecht Dürer and Lucas van Leyden. Works by Marcantonio Raimondi and Salvator Rosa and the Ghisi family highlight the collection's Italian prints of the same period. Works that illustrate the European's taste for prints in the last part of the 1500s and the early 1600s include Northern mannerist prints by Hendrick Goltzius and his followers as well as etchings by one of the most important early etchers, Rembrandt.
Eighteenth-century highlights include early states of most of the prints of William Hogarth, a pioneer of English satire; a spectacular complete set of Los Capricios by Goya; and two sets of Piranesi's prints of Rome, landscapes that record the city's romantic antiquities as they appeared in the 18th century.
American/European: 1800–1900
Nineteenth-century prints document the European predilection for etching, and the collection includes series by Whistler and Turner and a large number of natural history plates by John Gould. Max Klinger's expertly etched Intermezzi represents an imaginative high point. Lithography, a 19th-century invention, developed into an important graphic medium that eclipsed other processes for mass-producing popular imagery. The museum has early lithographs by Ingres and Gericault, a fine impression of Bresdin's monumental Good Samaritan, and a number of posters by Henri de Toulouse-Lautrec. The precursors of modernism are represented by prints by Gauguin and Munch.
A collection of more than 850 prints by Honoré Daumier was donated by Helen Wurdemann and covers his prolific career. Beginning with his first political prints in 1830, Daumier produced satires of Louis Philippe and his ministers until an 1835 law forced him to turn his rapier wit to bourgeois society, lampooning Parisians in particular.
American/European: 1900–present
The collection's early twentieth-century prints document important movements such as Japonism, cubism, and expressionism with works by Arthur Wesley Dow, Pablo Picasso, Emil Nolde, and others. The collection includes prints produced during the WPA projects of the 1930s and early 1940s, as well as a range of prints by Midwesterners John Steuart Curry, Thomas Hart Benton, and Grant Wood. Work by Stanley William Hayter follows the flowering of printmaking studios since 1950, as workshops in America and abroad produced prints in collaboration with the best-known artists of the day. The museum has large-scale contemporary prints by Robert Rauschenberg, Chuck Close, and Kara Walker, prints by Kiki Smith and Jasper Johns, and many works produced by the excellent printmaking program at the University of Wisconsin–Madison. The Chazen is also the archive for the university's publishing print shop, TANDEM PRESS.
Photography
This is an accordion element with a series of buttons that open and close related content panels.
The Chazen's photographs were all created after World War II. W. Eugene Smith and Larry Towell, both represented by multiple works in the collection, are considered journalistic photographers also recorded their aesthetic and personal lives. This area of photography, where individual vision and purposeful reporting collide, represents an area of continuing interest and debate in the medium.
Photographs created from the 1950s through the1980s include images by Ralph Gibson, Gary Winogrand, Elliot Erwitt, and Aaron Siskind. Their work ranges from introspective meditations on the visual world to snapshots of street encounters to explorations of the lush possibilities of color.
A small number of works by contemporary artists use photography as part of a mixed-media process, including the tortured images of Joel Peter Witkin, a staged mythical scene set by Diane Blell, and imaginative photogravures of Laurie Simmons.
Applied and Decorative Arts
This is an accordion element with a series of buttons that open and close related content panels.
Architectural Decoration
The collection contains a number of objects that were originally produced as architectural decoration. These include 5th-century Byzantine floor mosaics; a cast iron façade fragment from Louis Sullivan's Gage Building and elevator grilles he designed for the Chicago Stock Exchange; a Frank Lloyd Wright window depicting the Tree of Life designed for the Darwin D. Martin House in Buffalo; and a colorful ceramic Spirit Wall dating from the Ming dynasty.
Beadwork, Baskets, and Textiles
The collecting of textiles, woven objects, and beadwork at UW–Madison is generally the purview of the Helen Louise Allen Textile Collection at the School of Human Ecology. However, the Chazen has its own small collection of this kind of work, which includes textiles produced by Wiener Werkstätte artists during the 1920s.
Native American baskets date from the late 19th through the early 20th century and provide a broad geographic survey of weaving techniques, ranging from the Southwest to the Northwest Coast, the Central Plains and the Northeast, and include examples from Alaska and Canada.
A range of African objects are mostly Yoruba in origin and include necklaces, crowns, purses, and other ceremonial objects. The latter two areas of collecting developed out of pedagogical initiatives in the Department of Art History.
Ceramics, Glass, and Metalwork
Chinese export porcelain, made for both the American and European markets, constitutes one of the museum's strongest ceramic collections. English and Irish ceramics, most produced at the Worcester and Wedgwood factories, date from the late 18th through the early 19th centuries. The majority of French porcelain is 18th-century Sèvres ware. There are also several examples of German Meissen and Russian porcelain.
Greek and Etruscan vases show stylistic developments from the 14th century BC through Attic black-and red-figure vases to 3rd century BC South Italian vases. A variety of Asian ceramics, primarily Chinese and Korean, await appropriate cataloguing and study. Contemporary Japanese ceramics is a growing area of the collection. Glass objects from ancient Roman times through contemporary times include two particularly interesting subsets: ancient Roman table service and pre-WWII Lalique glass. Early American and British silver form the bulk of metalwork holdings.
Coins
Ancient coins, produced in abundance and intimately connected to the Greco-Roman ruling elite, offer insight into historical events and the social history of power and propaganda.
The Chazen's collection of nearly 4,000 ancient coins offers a valuable teaching resource and complement to the ancient collections. Roman bronze imperial coins from the 4th and 5th centuries AD, mostly from Eastern Roman Empire mints, make up the bulk of the collection. The rest are Greek, Roman, and Near Eastern coins from the 6th century BC through the 4th century AD, as well as some Western medieval and Byzantine examples.
Furniture
The furniture collection complements the painting and sculpture and provides historical context. Notable objects include a 16th-century cabinet à deux corps, a pair of 17th-century William-and-Mary chairs, and the 18th-century marquetry commode attributed to Pierre Langlois, joined wood candle stands by Benjamin Goodison, and a pair of side tables designed by Robert Adam. Modern furniture includes chairs by Frank Lloyd Wright and international artists such as Mies van der Rohe, Eero Saarinen, Harry Bertoia, and Marcel Breuer. Furniture designed in 1933 by Leland Atwood and George Fred Keck for Keck's House of Tomorrow are among the earliest examples of the American modern style. Contemporary studio furniture is represented by Folding Chair by UW art professor Thomas Loeser.
Medallic Art
The museum has several significant collections of medals. Read more about the Vernon Hall Collection and the Andrew Laurie Stangel Collection in Notable Collections.