Chazen programs focus on interactions among artists and the community, as well as a range of hands-on experiences for all ages. Explore lectures, gallery talks, demonstrations, and family-focused activities to do at home.
Learn new skills as you investigate the Chazen's permanent collection. Show us your artwork with a post on Facebook or Instagram. Be sure to tag us @ChazenArtUW!
Chazen curators offer a behind-the-scenes peek or deep dive into current exhibitions or acquisitions.
Visiting artists, resident scholars, Chazen curators, and others are frequent lecturers at the Chazen. Check the event calendar to find out when the next lecture or gallery talk is scheduled.
Exhibition catalogues, gallery guides, and other publications by or about the museum.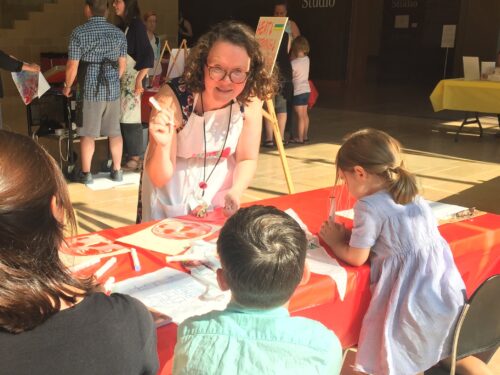 Art•Spin, Summer•Spin
Art•Spin and Summer Spin! are on hiatus during the pandemic.