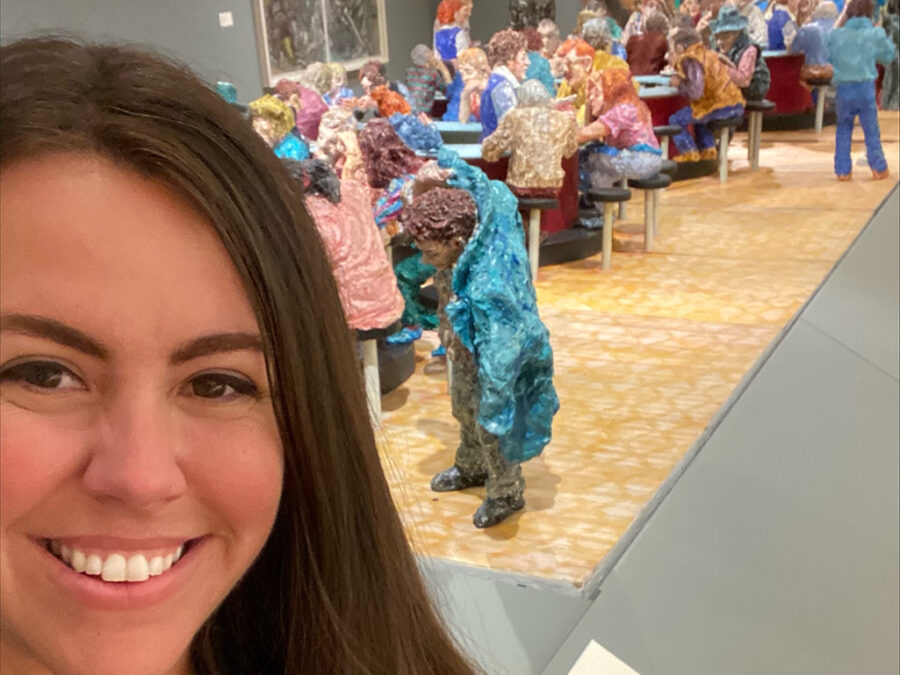 Event Coordinator
jprey@chazen.wisc.edu
When I started: July 15, 2019
Insider tips for visitor: Attend our events! We put on several events a week, which are free and open to the public. Whether you are looking to take a drawing class, practice yoga in the galleries, or are searching for a spot to listen to amazing live music, we have you covered. Follow us on Facebook to stay up to date on all the events we have to offer.
On Saturdays you'll find me: Spending the day with my family. We love to be outside whenever it is possible… going on a walk, exploring the farmer's market, or spending the day on the lake.
What I love about the Chazen: The Chazen is focused on enriching the lives of those in the community, and you can really feel that when you walk in the door. It just makes you feel good!
My alma mater: University of Wisconsin-Madison…of course!
My creative outlet: Knitting