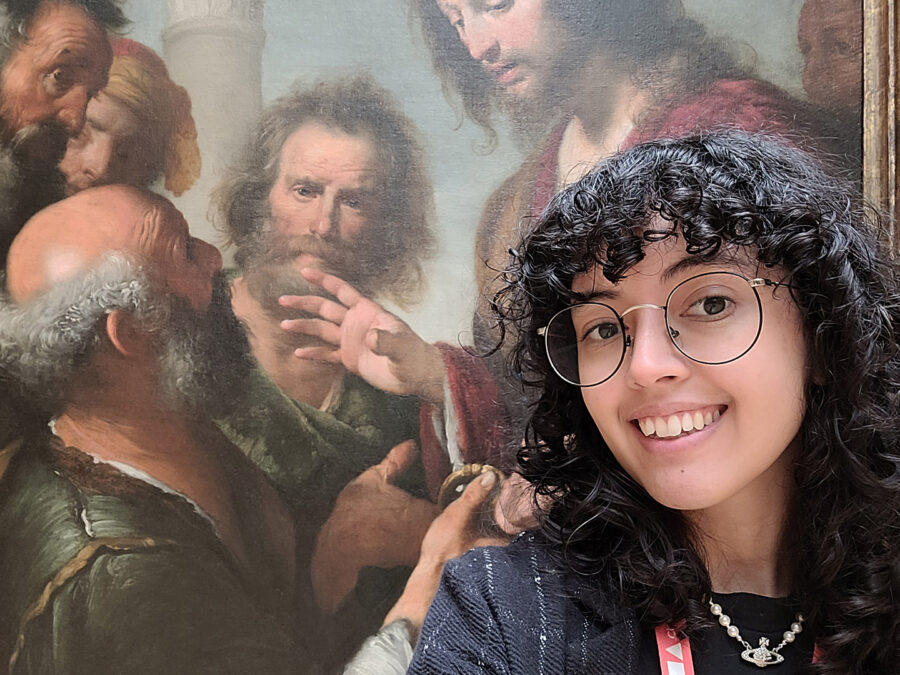 Visitor Services Assistant
kbonano@wisc.edu
When I started: April 2022
My Hometown: The Bronx in New York City, NY. Our Little Italy is home to amazing food and movies like Raging Bull and A Bronx Tale, and is way better than Little Italy in Manhattan (in my humble opinion).
Person I'd most like to meet at the Chazen: Bernie Sanders
My alma mater: CUNY Hunter College
My college major: History, minor in art history
My favorite Chazen gallery and why: I really love all of the art in the Brittingham Galleries, but especially the art in gallery III. As a history student, I'm super-fond of older art and seeing how art reflected the culture of the time period.
My favorite artwork at the Chazen: Christ's Charge to St. Peter by Bernardo Strozzi, ca. 1635–1637. I'm already a huge fan of art that depicts Jesus dramatically calling on his apostles in public places, but this artwork is my favorite because the gentleman in the middle of the painting has a hilarious look on his face.
My hobby/pastime: Playing acoustic guitar, video games, and shopping for vinyl records.